Williston, North Dakota oil jobs couldn't be better. Back in September of 2011 there was an estimated 2 to 3,000 job openings according to Ward Koeser, Williston's town mayor. Ever since the development of the fracking technology, hard to extract oil is now made easy. And it is this drilling process that is putting places like Williston, North Dakota on the map.
Just over four years ago the population was running around 12,000. But now it is somewhere North of 20,000. Jobs are so plentiful that you can drive there one day, and within the next you can have an offering.
If you are serious about breaking into the oil drilling business, then there has never been a better time. It is very much like the Gold Rush days of California.
Be prepared for less than ideal conditions. It is reported you can expect to stand in line for 30 minutes at Wal-Mart. And you will need a place to stay. Right now there are many makeshift tent camps. People are living in their RV as well. But parking spots cost as much as a $1,000 a month.
My suggestion would be to scout out the area by taking a drive. Talk to some people in Williston and see what the real situation is. Line up a job and then figure out how you're going to handle the move if you have a family.
There is a great financial opportunity here for the right person. This opportunity will certainly be a tough living situation. However, maybe you should consider this as a time to build connections for future job possibilities. Career development is a process of steps. And it is much easier to land better jobs when you are inside the loop.
Check out this YouTube video of the Walmart Parking Lot in Williston, ND. This place is booming with oil jobs activity.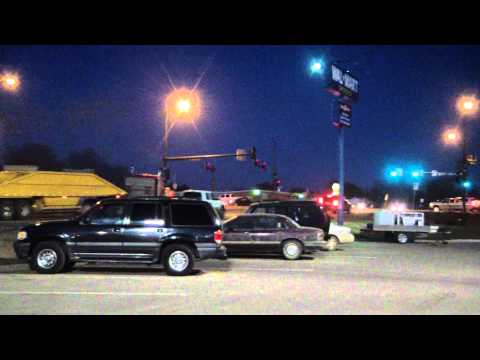 To watch a helpful CNN report on  YouTube, click on Williston North Dakota Oil Jobs.
This story was posted on September 25, 2011 at the National Public Radio (NPR) website. You can click on: North Dakota Oil Jobs to read the story. Or click on Oil Jobs In North Dakota to hear the NPR radio broadcast.
I wish you luck in your oil rig job hunting efforts.